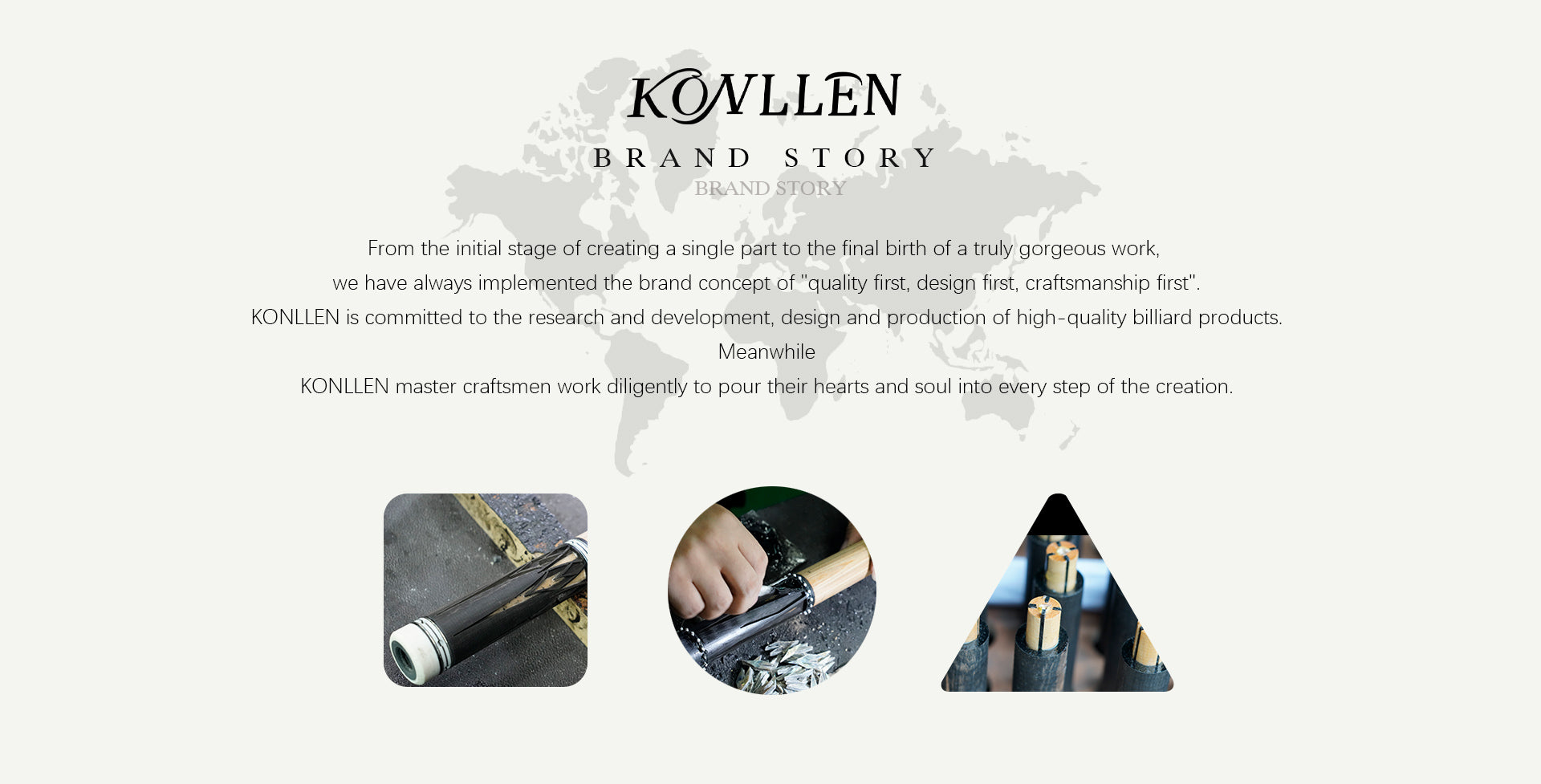 KONLLEN
The best cues you can buy within your budget
From the initial stage of creating a single part to the final birth of a truly gorgeous work, we have always implemented the brand concept of "quality first, design first, craftsmanship first".
KONLLEN is committed to the research and development, design and production of high-quality billiard products.
Meanwhile,KONLLEN master craftsmen work diligently to pour their hearts and soul into every step of the creation.

Philosphy
The KONLLEN creators put their soul into actively composing pieces that embrace and symbolise the values that shape KONLLEN as a brand.
Design
KONLLEN unites fine billiards craftsmanship with time-honoured designs, bringing pieces to life that emanate classic heritage and refined creation.
Craftsmanship Soul
Every KONLLEN product is the result of our master craftsmen's souls , KONLLEN will subsequently become part of your unique tale, creating an invisible bond between our soul and yours.
Elegance
Fine living is a prerogative, and exquisite products make an extraordinary life even more exceptional. Your story is alive and dynamic; the assets that accompany you along your path must add vitality and effervescence.
Preservation
With today´s ever-increasing pace, it s vital to be confrnted with products that have been crafted to withstand the passing of time. KONLLEN´s pieces will weather the ages with you and witness your unfolding stories and those of billiards.
Just as a soul remains long after its body is gone, our pieces are crafted to perfom superbly and symbolise elegance for many lifetimes.